Berggren Commercial Real Estate
Commercial Leasing, Sales &
Investments
With 20 years of real estate brokerage experience, I have a deep understanding of the industry and the Southern Nevada market.  Companies trust me to find their ideal office space, manufacturing  facility, or development opportunity. I assist tenants and buyers, sellers and landlords, and enjoy helping companies in their quest for sustainability.

Vegas Inc. Real Estate Awards 2021 Community Award Winner!
LEED AP
As an accredited professional, I can recommend materials and designs that are resource efficient and increase the value of your space.

Award-Winning Broker
My work has won local and national awards for the outstanding results that I have achieved for my clients.

Featured Listings
View some of the commercial properties and land available for sale or lease.
Click on the listing to view more information about the property.
Recent Transactions
View a couple of the most recent properties that I have sold or leased.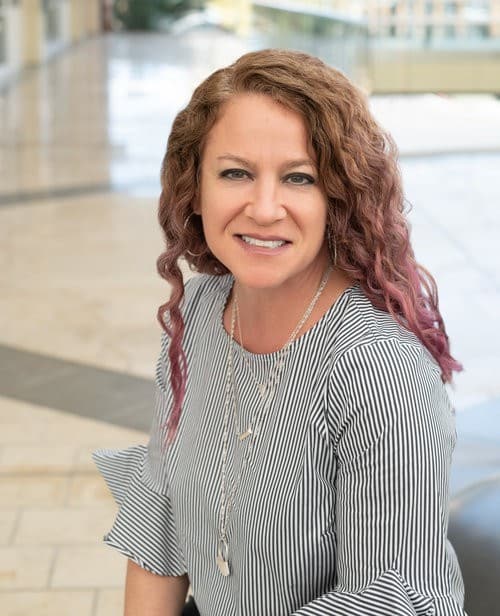 Background
Originally from Chicago, I moved to Las Vegas in 2002. I earned my CCIM designation and promote sustainability and green building as a LEED Accredited Professional (AP). My tenure in the corporate commercial real estate realm coupled with strong business and community connections afforded me the opportunity to open a successful independent brokerage where my clients' interests and objectives supersede all else.
I've had the opportunity to serve as a board member for NAIOP and CCIM, and have been a presenter and panelist for several organizations including The Appraisal Institute and US Green Building Council.
My family is community-minded, and we embrace philanthropy and gratitude. To give back, I mentor new agents and students entering the commercial real estate industry.
Education & Accreditations
Bachelor of Arts in Communications, University of Illinois
LEED Accredited Professional
Certified Commercial Investment Member (CCIM)
Honors & Awards
NAWBO Southern Nevada Board of Directors 2017-present
NAIOP Southern Nevada Board of Directors 2013-2016
NAIOP Southern Nevada Broker of the Year 2013
NAIOP Southern Nevada Office Broker of the Year 2012
NAIOP Southern Nevada Associate Member of the Year 2012
Leadership Las Vegas (Las Vegas Chamber of Commerce) Class of 2011
NAIOP (National) Developing Leaders Award Recipient 2010
NAIOP Southern Nevada Office Broker of the Year 2010
CCIM Southern Nevada Board of Directors 2011-2012
Las Vegas Business Press Green Advocate Award (Nominee)
LEED® AP (US Green Building Council)
NAIOP Developing Leaders Institute 2008
Real Estate Monthly Broker of the Year 2008 Finalist
Media & Publicity
Featured in Western Real Estate Business (READ HERE)
Featured in Vegas Inc. by Las Vegas Sun (READ HERE)